Holding elected office as a councillor is a great privilege and great responsibility.
Councillors come from different backgrounds and with different levels of experience – which is part of what makes local councils such a rich tapestry of passionate locals.
No one is expected to know everything when they're elected, but you do have an obligation to fill in the gaps in your knowledge.
In all Australian local councils, it's part of your legislated role as a councillor.
Our training will help you develop the skills you need to deliver for your community.
Some Councils We have Worked With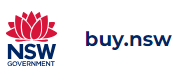 Ben Collins – Head Trainer
Former Hunters Hill Councillor (2017 – 2021) and Deputy Mayor (2018 – 2019); Audit, Risk & Improvement Committee (2017 – 2021); Former Vice President of NSROC – Northern Sydney Regional Organisation of Councils (2018 – 2019); Local Area Traffic Committee (2017 – present); Qualified in accounting and governance; Trainer & Assessor.